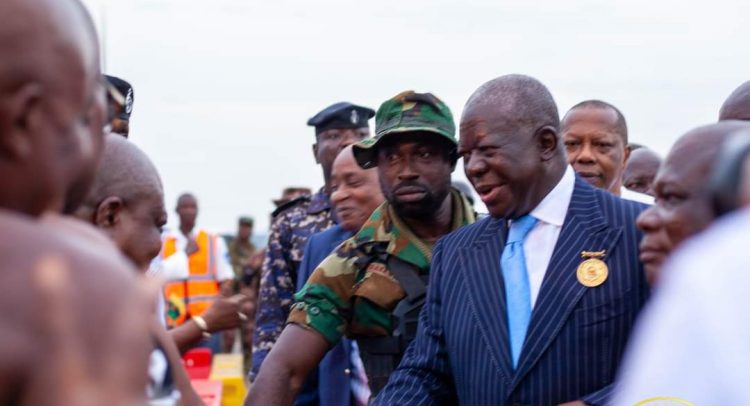 Asantehene Otumfuo Osei Tutu II and his wife, Lady Julia, have returned to Ghana after a visit to the United Kingdom (UK) where they witnessed the coronation of King Charles III.
The Royal couple arrived in Ghana yesterday, May 13, 2023, at around 5pm on a Vista jet flight to the Kumasi Airport.
Upon their arrival, the Asantehene and his wife were presented with bouquet of roses by airport officials.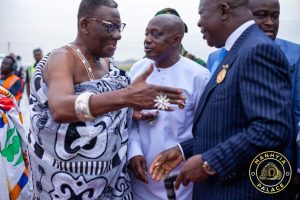 They were given a warm welcome by chiefs, religious leaders, politicians, and residents in the Ashanti region.
The Asantehene, who is the traditional ruler of the Ashanti people, is highly respected and revered in Ghana.
His return to the country was met with excitement and joy by his subjects, who came out in their numbers to welcome him.
The Royal couple's visit to the UK was a historic occasion as they witnessed the coronation of King Charles III, who ascended to the throne following the death of his mother, Queen Elizabeth II.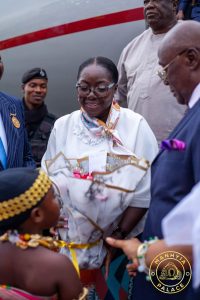 The Asantehene's presence at the event was a testament to the strong ties between Ghana and the United Kingdom.
During their stay in Ghana, the Asantehene and his wife engaged in various activities, including meetings with stakeholders and traditional leaders, as well as cultural and social events.
Their visit was to boost morale and provide hope to Ghanaians during these trying economic downturn.
By Vincent Kubi
Read Full Story