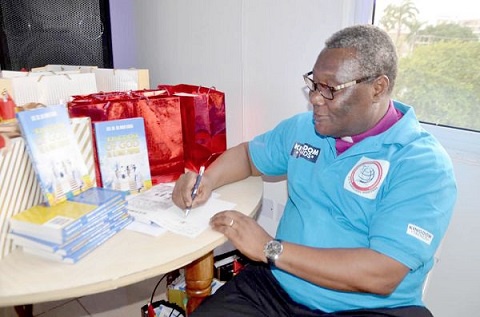 A Board Member of the National Peace Council (NPC), Rev Dr Nii Amoo Darku has called on the youth to be agents of peace.
He said it is not only the prerogative of government to ensure peaceful co-existence among citizens but rather a collective responsibility to actively contribute in ensuring that people live peacefully with each other.
The Peace Council member said this at a dialogue organised by the Council in partnership with the UNDP.
The dialogue themed "Enhancing our differences to promote peace and cohesion in Ghana" saw dignitaries such as the Chairperson of the NCCE, Madam Josephine Nkrumah, a representative from the office of the National Chief Imam and some students from various institutions contributing to the discussions.
Rev Dr. Nii Amoo Darku said tolerance, intercultural dialogue and respect for diversity within acceptable cultural norms are more essential in a world where people are becoming closely connected.
A Lead Democratic Governance Cluster Programme Specialist, from the UNDP, Nana Chinbuah in a statement said the youth have an important role in preventing conflict and promoting peace in the country.
A representative from the office of the National Chief Imam gave a solidarity message.
A cultural performance was staged to depict the essence of living in peace.
Read Full Story