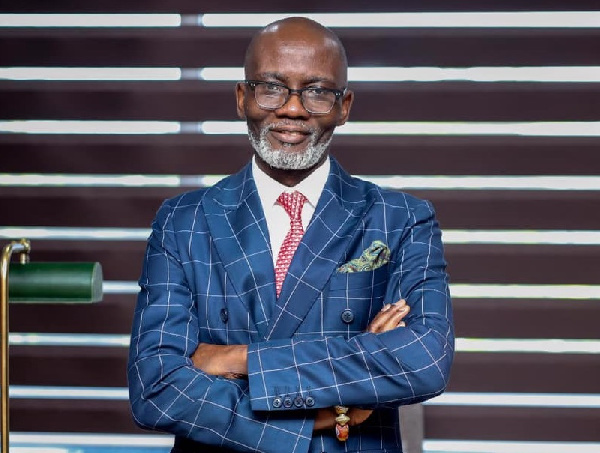 A former Deputy Minister of Youth and Sports under the erstwhile
National Democratic Congress
(NDC) administration,
Joseph Yamin
has mentioned Gabby Otchere Darko as one of the people who might face prosecution for corruption should the NDC regain power in 2024.
According to him, Gabby, who is one of the leading voices of the NPP will be investigated for the many corruption scandals he has been mentioned in and vocally defended.
To him, Gabby will be investigated especially in his suspected involvement in the multi-million contract given to Adjaye Associates to design hospitals under the Agenda 111 project.
Joseph Yamin
argues that Adjaye Associates was given the contract when the Ghana Health Service already had designs for these hospitals and expressed suspicion over Gabby Otchere-Darko defending the architecture firm when this was revealed.
Joseph Yamin
speaking to Don Kwabena Prah on Happy98.9FM's Epa Hoa Daben political talk show stated, "Gabby Otchere-Darko is a candidate of the investigation. If we're investigating how the GHS already has architectural drawings for the 111 hospitals and yet a contract has been given to another person to design what already exists, and Gabby comes to defend that person, then why not investigate Gabby. We will not be fair to the country if we don't investigate such a person."
He described the ruling NPP as selfish and only cares about its members while relegating the needs of Ghanaians to the background. To him, the NDC's pledge to prosecute them is not mere rhetoric and charged Ghanaians to keep supporting the campaign. "Ghanaians have accepted the challenge are supporting us and we promise to do the job."
Background
The National Communications Officer of the
National Democratic Congress
(NDC), Sammy Gyamfi has said the government led by John Mahama will probe and prosecute NPP government officials indicted in 'corruption scandals' under President Nana Addo Dankwa Akufo-Addo.
He said the NPP government will account to Ghanaians when it exits power in 2024.
"If President Mahama doesn't come, how are we going to get our monies back? These are millions of monies that could have been used to create jobs, build schools, provide potable water and roads.
"The reason why you are not getting your roads fixed is that the money is being spent on corrupt deals. So President Mahama wants us to hold these people accountable. He wants us to be able to make sure refunds are made to the state," he said.
Sammy Gyamfi listed a number of corruption cases that had proven that the government lost the fight against corruption.
The cases he mentioned include the PDS deal, Agyapa deal, the BOST fuel scandal, disappearance of 500 excavators seized from galamsey sites, the procurement of the Sputnik V vaccine, and the Ameri renegotiation deal amongst others.
Read Full Story