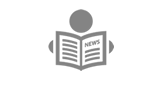 The Communications Director of the Ghana Football Association (GFA), Henry Asante Twum has admitted that a few issues including infrastructure deficit have accounted for the unattractiveness of the Ghana Premier League.
Many football fans have bemoaned the quality of pitches in Ghana identifying that as a significant reason for low turnout at games.
Speaking on Warmup Plus on TV3, Asante Twum accepted that poor pitch quality has been a challenge in the Ghana Premier League.
However, he says even though the GFA are aware of the problem, they have no choice but to be considerate in the approval of such facilities to allow the game to run.
"There have been a few issues regarding officiating and venues and [Berekum Chelsea vs Kotoko on Friday] was an example. As a football association, we are concerned about the infrastructure deficit.
"We've always tried as much as possible to make it better through the club licensing board but the challenges are there.
"The challenges are enormous. It is something you cannot run away from. You know most of these clubs do not own their facility.
"Again, the FA is handicapped when it comes to cracking the whip. Especially when it comes to the implementation of the club licensing regime or regulation so sometimes you are compelled to relax things just to allow the clubs to have a field day in certain areas of the implementation," he told TV3 on WarmUp Plus.
Read Full Story