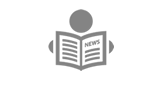 The Public Utility Regulatory Commission (PURC) has explained why it has decided to adjust tariffs for water and electricity for the first quarter of 2023. According to the Commission, the idea is to reduce losses being incurred by the utility companies.
The commission has increased average end user tariffs for electricity to 29.96% across board for all consumer groups, while water has also been increased by 8.3%.
PURC has, however, approved varying rate adjustment including some reductions for selected industrial and commercial consumers, as part of the ongoing restructuring of the existing water structure.
A statement issued in Accra on Monday,January 16, 2023 and signed by Executive Secretary of the PURC, Dr. Ishmael Ackah said, "the combined effect of the cedi/US dollar exchange rates, inflation and weighted average cost of gas is that the utility companies are significantly under-recovering and require an upward adjustment of their tariffs in order to keep the lights on and water flowing."
It said the commission is equally mindful of the current difficult economic circumstances, but notes that the potential for outages would be catastrophic for Ghana and has to be avoided and therefore sought to balance prevention of extended power outages and its deleterious implications on jobs and livelihoods with minimising the impact of rate increases on consumers.
The statement commended stakeholders for their support as the PURC continues to implement quarterly tariff reviews in accordance with its Rate Setting Guidance for Quarterly Review of Natural Gas, Electricity and Water tariffs.
The post PURC: why tariffs for utilities have been increased appeared first on The Chronicle News Online.
Read Full Story