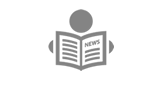 Justice of the Supreme Court (SC), Justice Clem­ence Jackson Honyenugah, yesterday expressed disquiet over criticisms of delay in the trial of Dr Stephen Kwabena Opuni and Seidu Agongo.
The Attorney-General was reported to have stated in an inter­view that the trial of the duo had dragged on for six years.
But the judge, who is sitting with additional responsibility, said the case started in May 2018, and could not be said to have delayed for six years.
Dr Opuni, a former Chief Ex­ecutive Officer (CEO) of Ghana COCOBOD, and Seidu Agongo, the Managing Director of Agricult Ghana Limited, a fertiliser manu­facturing company, were charged with procurement breaches and causing financial loss to the state in a fertiliser deal.
They had both pleaded not guilty and granted GH¢300,000 bail each.
Justice Hnyenugah, then a Court of Appeal judge, was the trial judge before he was promoted to the SC.
The case had suffered several adjournments over the period, as counsel for the accused jostle between the court of Appeal and the SC to challenge decisions of the trial court.
In one instance, the SC asked Justice Honyenugah to recuse himself from the trial, but the At­torney General filed a review and the decision was overturned by an enhanced panel.
Yesterday, Justice Honyenugah adjourned the case because Mr Agongo was indisposed.
In March 2018, the Attor­ney-General charged Dr Opuni and Agongo, for causing financial loss of GH¢271.3 million to the state.
The two have been charged with 27 counts, including allegedly engaging in illegalities leading to the distribution of substandard fertiliser to cocoa farmers.
Agongo is alleged to have used fraudulent means to sell substan­dard fertiliser to COCOBOD for onward distribution to cocoa farmers.
Dr Opuni is also accused of fa­cilitating the act by allowing Agon­go's products not to be tested and certified, as required by law.
According to the facts of the case, Dr Opuni on October 10, 2014, while he was the CEO of COCOBOD, agreed to permit his office to be influenced by an amount of GH¢25,000.
Mr Agongo, has also been accused of endeavouring to influ­ence the conduct of Dr Opuni in the performance of his duties as the CEO of COCOBOD, by of­fering him GH¢25,000 on October 10, 2014
 BY MALIK SULLEMANA
The post Judge expresses disquiet… over criticisms of delay in COCOBOD financial loss case appeared first on Ghanaian Times.
Read Full Story