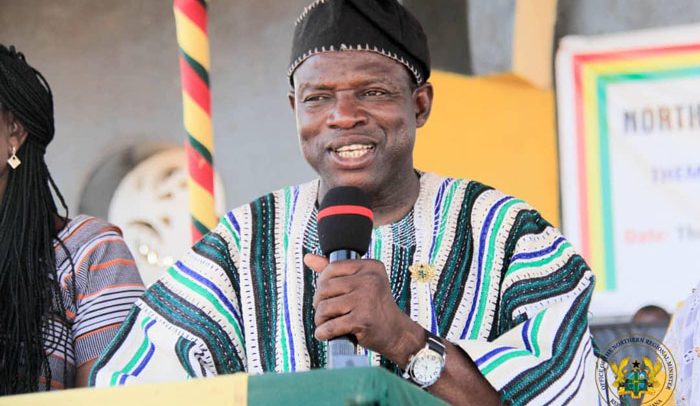 Salifu Saeed
After successfully hosting the 34th National Farmers Day, the Northern regional capital is set to host the 63rd National Independence Day Celebration on the 6th of March, 2019.
The event is expected to be held at the Aliu Mahama Sports Stadium in Tamale, making the Northern Region the first region to host the celebration aside from the Greater Accra Region. 
To mark this historic event, the Northern Regional Minister, Salifu Saeed, has entreated all municipal, metropolitan and district chief executives, especially the Tamale and Sagnarigu metro and municipal chief executives, to ensure and promote cleanliness and proper sanitation in the region ahead of the celebration. 
According to the regional minister, the relatively peaceful, safe and sound atmosphere in Tamale is what has qualified it to be the first region to host the celebration outside the national capital, Accra.
He called on the good people of the region to embrace peace to enable government channel more developmental projects to the region.
Mr. Salifu Saeed thanked the people of the Northern Region for the current peaceful atmosphere and encouraged them to live together as one people.
FROM Eric Kombat, Tamale 
Read Full Story