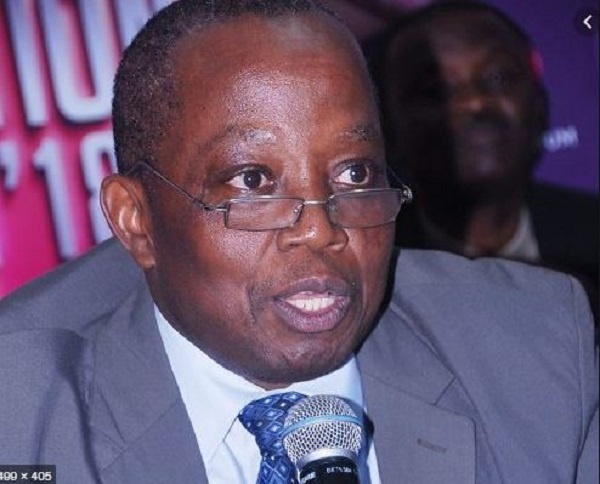 The opposition National Democratic Congress (NDC) says the government is scheming to get the Auditor-General, Mr Daniel Yaw Domelevo removed.
Addressing a press conference in Accra Monday morning [November 25, 2019], the General Secretary of the NDC, Mr Johnson Asiedu Nketiah said this was because of Mr Domelevo's stance against that of the Senior Minister, Mr Yaw Osafo Maafo in relation to some payments made to a private firm, Kroll and Associates, which the government, through the Finance Ministry, paid US$1 million.
The Auditor-General is of the view that Kroll was paid for no work done, and has therefore asked that the evidence of actual work done by the private firm should be provided.
"He [Domelevo] is being met with resistance and machinations," Mr Asiedu Nketiah said.
Mr Asiedu Nketiah said "as part of elaborate and larger plot to remove" Mr Domelevo, the Alliance for Accountable Governance (AFAG) and New Patriotic Party (NPP) offshoots "would in the coming days petition President Akufo-Addo for the removal of Auditor-General, instead of the prosecution of real culprits, Mr Osafo Maafo."
"President Akufo-Addo would in-turn be all too happy to act and ask the Auditor-General to step aside. That is the plot ahead of us unless we speak, the object is to release pressure on Osafo Maafo and prevent Domelevo from doing further work on the Kroll and Associates and surcharge Mr Osafo Maafo.
Read Full Story