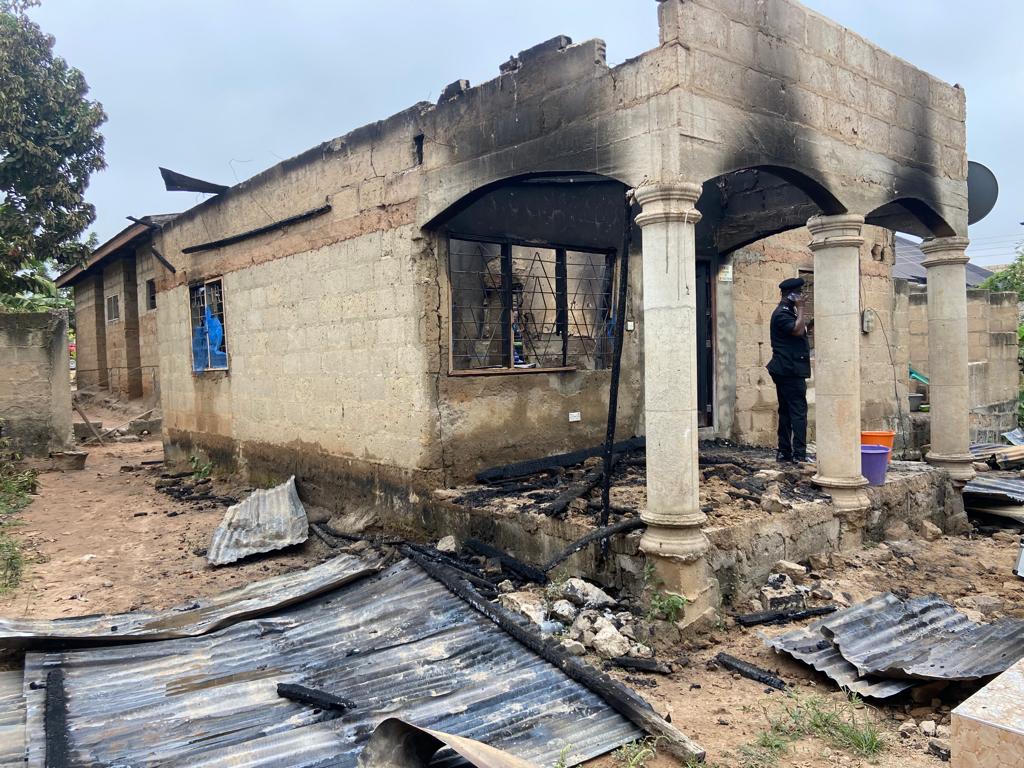 Fire gutted a house at Abuakwa in the Atwima Nwabiagya Municipality of the Ashanti Region, burning a young woman and her little daughters to death.
28-year-old mother, Abigail Manu, and her two daughters, Nora Yeboah and Philipa Yeboah who were 9 and 6 years respectively could not escape the fire that broke out on Wednesday, February 1, 2023.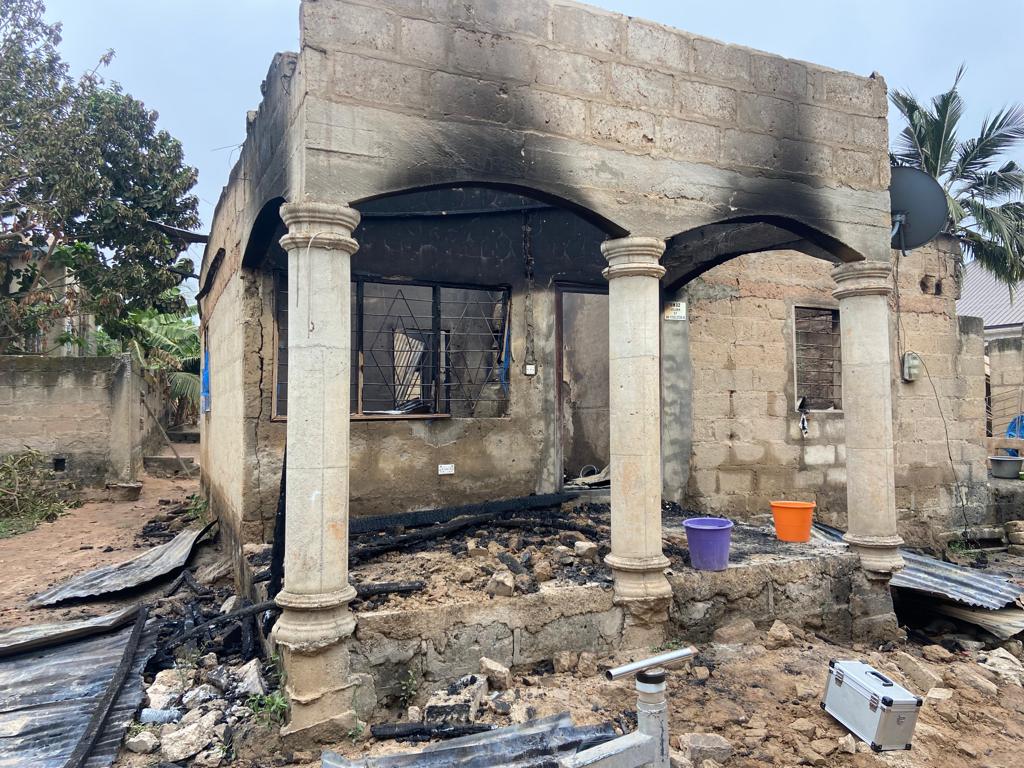 Eyewitnesses say two other family members in the house were able to escape, but the three were trapped inside and became casualties.
Reports say the house in question was completely consumed by the fire, but officers from the Ghana National Fire Service managed to prevent it from spreading to neighbouring houses.
"We heard the victims screaming and calling for help but were only able to rescue two out of the five persons who were trapped in the fire," an eyewitness, Stephen Wundomor told Citi News.
It remains unclear what caused the fire.
READ ALSO: We didn't know he was LGBTQIA activist - Traditional council says Mac-Iyalla is no more chief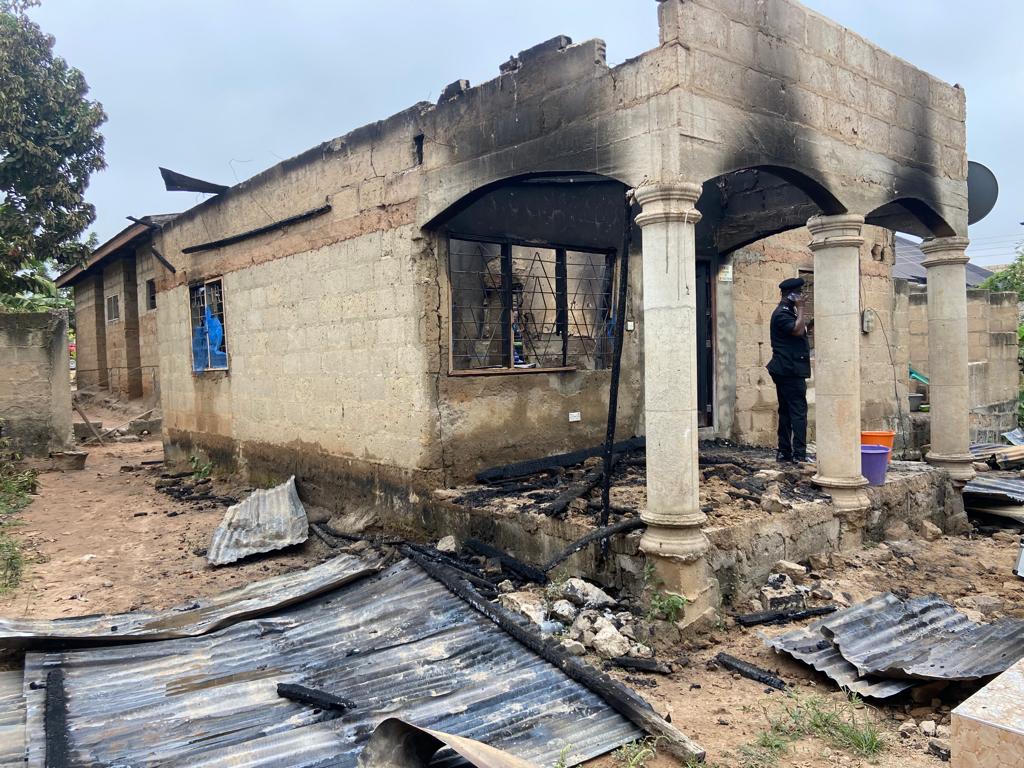 The latest incident follows a similar one at Ampromase, a community in the same region about two weeks ago in which a police officer, his wife and their three-month-old baby were burnt to death.
Sergeant Owusu Asante Baafi, together with his wife, Yaa Achiaa, and their three-month-old baby lost their lives to the fire that razed down their two-storey apartment.
Before the sad incident, the officer was with the Anti-Robbery Unit of the Ashanti Regional Police Command.
Their remains have been laid to rest by the Ghana Police service.
It is frightening the rate of fire outbreaks and the lives that are being lost to them despite efforts by the Ghana National Fire Service to educate the citizenry about fire safety measures.
Read Full Story