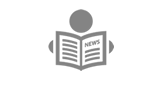 Journalist with Multimedia Group (Joy FM), Mr Latif Iddrisu, yesterday said that he shouted the name of his camera technician when he felt his (Latif) life was in danger, during the alleged assault on him by a team of policemen at the Criminal Investigations Department (CID) Headquarters, about five years ago.
He said when the camera tech­nician got close to the scene and wanted to film the incident, some policemen pounced on the camera technician and pushed him out of the CID compound.
The senior broadcast journalist was answering questions under cross-examination conducted by Nancirita Twumasi Asiama, a Senior State Attorney, at the Accra High Court.
In March, 2019, Mr Latif sued the Inspector General of Police (IGP) and Attorney-General and Minister of Justice and asked the court to award him GH¢10 million.
Mr Iddrisu told the Divorce and Matrimonial Court "1" presided over by Justice Cynthia Wiredu that on the fateful day, he was assigned by Multimedia to relieve his colleague Parker Wilson, who was covering a demonstration, at the CID Headquarters.
Mr Latif said he left Multime­dia office for the assignment at 6:30pm and got off the car at about 6:55pm just when News Prime was about to go on air at 7:00pm.
The witness told the court that on reaching the CID Headquar­ters, he approached a policeman standing in front of one of the crowd control vehicles and asked the policeman what the technical name of the vehicle was. At the time, Mr Latif recounted that, the policeman held onto the door of the vehicle which was opened.
"To my surprise, he got angry and insulted me… 'fa fri meso anojuyi na wobebisami nk­wasiasem,' to wit, don't ask stupid questions. I got embarrassed and turned around and as I was walking to my camera technician, out of frustration, I said ….
 charley. The policeman held my shirt, pulled me back and violently turned me 360 and slapped me in the face, and because the slap was so strong, it pushed me a couple of steps back.
Mr Latif was led in evidence by his counsel, Mr Samson Lardi Anyenini.
Before his testimony and witness statements were adopted, the state attorney intimated to the court that she was instructed to contact the IGP to consider settlement, adding that she had contacted the IGP, but she was yet to receive a response from the IGP.
But Justice Wiredu asked that the state attorney follow up on the letter and copy the Director of Legal Department, Ghana Police Service.
Mr Anyenini said although he was amenable to settlement, he, however, wanted trial to com­mence, while settlement was pursued, given that the initial settlement processes mediated by the National Media Commission in 2018 truncated and the trial had also delayed.
The case has been adjourned to today at 10:30am.
 BY MALIK SULLEMANA
The post Joy FM journalist testifies in police assault case appeared first on Ghanaian Times.
Read Full Story