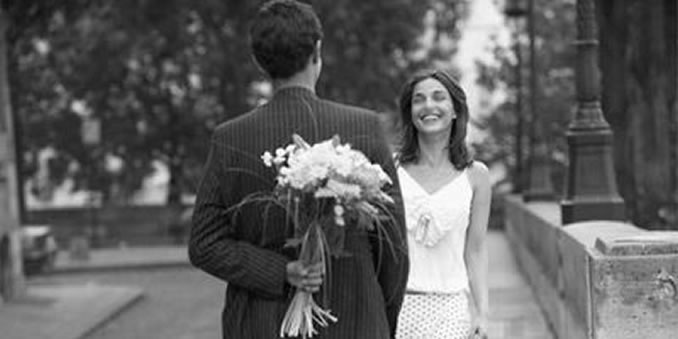 Russian girls always expect romantic and beautiful surprises from their men. The dream of a prince, who can awaken love in a sleeping soul by his romantic acts, is alive until now. No matter how the conditions of life and relations change, every girl always waits to be amazed. Every man, impressing a Russian girl, should know that the way to a woman's heart is going through romance. If you surprise your girlfriend regularly, you can be sure that her feelings for you will grow and become stronger.
Here 10 things that Russian women will like:
Bouquet of flowers
A huge bouquet of flowers will help open the way to the heart of a girl. White, red, yellow and any other flowers combined in a huge bouquet will make your loved one open her heart to you. Don't assume that a large bouquet of roses in our electronic age is trite. Flowers may amaze with their beauty and especially when there are a lot of them and they are given by a person whom a girl sympathizes with. Such a pleasant surprise will certainly help you get forgiveness from your loved one or make her look at your feelings differently.
A romantic letter
You can describe how much you love a particular girl in such a letter, what emotions you experienced when you are with her and what you are experiencing now. What traits and characteristics of character you like, what drives you crazy, and so on. Describe everything in details and do it sincerely.
A romantic dinner in another city
Go to another city by car or by train on weekends. What could be more unexpected? New city — new impressions — new feelings.
A trip for two
Buy a ticket for two — combine a pleasant surprise and a rest together. Invite a girl to a sea cruise or to the beaches of Greece: how may this not surprise? Resting together will help you strengthen your feelings and get closer. Such a gift as a tour for two is a pretty successful and pleasant surprise for any girl.
Arrange fireworks under the windows of the house Call your loved one and ask her to come to the window at night…late night! Even if you live together nothing prevents you to back home after watching the fireworks — this night expects to be warm.
Perform a song under the balcony
If you can play any musical instrument and sing, then you don't need to hide it but, on the contrary, you need to give songs to your loved girl. Imagine how she will admire you, if you dedicate a song to her. Such a surprise will be just amazing and discouraging.
A new technique of caresses
A Russian girl as a musical instrument and not everyone can "play" on her erogenous zones. If you spend time studying the erotic massage or the location of sensitive points, then your nights will be a surprise not only for her but for you as well.
Toys from the sex shop
When trivial sex bothers, role-playing and sex toys come to the rescue. But don't forget to find out sexual preferences of your girl having decided to visit the sex-shop and buying a surprise.
A lot of balloons
You can buy a lot of balloons instead of a million red roses. If balloons are in the shape of a heart, then the effect of a surprise will be increased many times. Invite a girl on a date to a place where a lot of balloons will be scattered— this meeting will be a pleasant and unexpected surprise for any Russian girl.
Leave a love note under windshields of a car
So it will be nice to find it before the road to work! Love is a surprise from God or Cupid, but if you don't make your feelings more acute and don't maintain love with surprises and unexpected gifts, it can disappear as suddenly as it appeared. Love each other, make surprises for your girls and your feelings will never fade!
Read Full Story