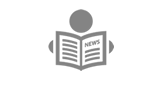 In a colorful picnic styled setting, on Sunday 17th September, Miss Malaika Ghana unveiled the 20 beautiful and intelligentladies who will kickstart their 7-week journey to eventuallycrowning the next Queen.
The journey to finding the next Queen started with over 1000ladies going through the rigorous phases of auditions, with 28 making it to finishing school. Organizers of the most prestigious beauty pageant, Miss Malaika Ghana, in its 21st season have out doored the 20 ladies to start the competition proper.
Meet the top 20 delegates;
Lilian Agyeman Sarfo; a 23-year-old Accounting and Finance graduate of UPSA. Fareeda Habib; a 23-year graduate of KNUST. Pristine Adzo Agbozo; a 23-year-old graduate of KNUST. Comfort Reina Amoah; a 23-year-old Entrepreneur. Precious Nyaniba Elliam; a 24-year-old Realtor and Commercial model. Ellen Addai; a 21-year-old University of Professional studies level 300 student studying Public Relations Management. Bridgette Glover; a 25-year-old graduate of Koforidua Technical University. Christiana Bervlyn Anim; a 22-year-old UPSA graduate. Lady Nana Yaa Nyarko; a graduate of KNUST. Charlotte Mawusi Gokah; is a 25-year-old Model and fashion design student. Naa Adjorkor Koney; a 19-year-oldstudent of the University of Ghana School of Law. Betty Deborah Buwi; a 21-year-old student of Ghana Institute of Journalism studying Communication Studies. Freda MawutorDenteh; a 24-year-old Bachelor of Arts student at University of Ghana. Enyam Adwoa Dzandu; a 21-year-old graduate of University of Ghana. Esmeralda-Elsie Gyamera-Tawiah; a 23-year-old model and graduate of University of Ghana. Kimberly Akornortey; a 22-year-old accounting student of University of Ghana. Naa Markai; a 21-year-old student of University of Ghana studying Psychology and Information studies. Amy-Danielle Aboa; a 19-year-old graduate of SOS HGIC. Fortune Akua Agyeman; a 22-year-old model and graduate of KNUST. And finally, Marian Darko, a 21-year-old student of University of Ghana.
Catch all the excitements and unfolding drama on Miss Malaika Ghana every Sunday on GhOne TV and Lifestyle (LS) Tv at 7pm, DGN (repeats on Wednesdays 7pm) at 8pm, Joy Prime and GTV at 8:30pm. Mx24, TV Africa and Metro TV at 9pm. Be a part of Miss Malaika Ghana as we celebrate beauty that blooms from within.
Get more on-the-go information on Miss Malaika Ghana socials; Instagram & Twitter: @missmalaikagh and Facebook: Miss Malaika Ghana. Watch each episode on CharterhouseLive on YouTube.
Miss Malaika Ghana is a Charterhouse production and proudly brought to you by GTP, Club Shandy and Pepsodent with support from Vaseline, Atlas rent a car, Geisha, BVS Butchery, Ecogel. Special thanks to Tigon Creative Studios.
The post Miss Malaika23 top 20 out doored; welcome to the #BloomSeason appeared first on The Business & Financial Times.
Read Full Story