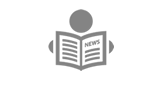 Valuation refers to an estimation of the worth of something. In the language of finance, valuation is looked at as a god-complex. However, Maser Group's CEO, Prateek Suri views valuation as not just a number but a process. Herein, we take a look at Prateek's insight on valuation and its impact on businesses. In conversation, Prateek Suri asserts that valuation ought to be viewed as an ongoing process as opposed to being a one-time calculation. He strongly believes that the true value of a company cannot be deduced nor captured by a single metric as it is influenced by many factors such as the trends within an industry, market conditions, and other economic contributions.
As a result, Prateek believes that valuation is never a static figure that remains constant but rather a continuously evolving assessment that requires a deep understanding of both the business and its environment. Like in many industries and innovations, context matters as it is never a one-shoe-fits-all idea but is a unique aspect of every business within a certain market. According to the Maser Group CEO, successful valuation involves understanding the broader context in which a business operates. This context includes not only financial metrics but also qualitative factors such as the company's growth potential, competitive advantage, and strategic positioning. "Valuation is about understanding the story behind the numbers," Prateek notes. "It's about recognizing the intangible assets that can't be easily quantified but play a significant role in a company's success."
A critical aspect in the approach to valuation as noted by Prateek is the recognition of uncertainty in business and the risks involved. He puts an emphasis on his notion that each valuation involves a certain degree of uncertainty and it is imperative that business acknowledge and address this uncertainty. According to Prateek, a proper valuation should be inclusive of a risk assessment.
Unlike other valuation perspectives, that of Prateek encourages a long-term outlook and the general performance of a business. Instead of entirely putting focus on short-term gains or lack thereof, Prateek is of the idea of considering how a company's value may evolve over several years, and line with the trends within the industry. He remarks, "Valuation is not just about today's price; it's about where the company is headed in the future. Investors who take a long-term perspective can make more informed decisions that align with their goals."
Group Reached to valuation of 1.9 Billion dollars and Continue to Grow many folds year by year.
Akin to other concepts that relate to the growth of a business and its longevity, Prateek Suri believes that the human element plays a crucial role in valuation. Company leaders and investors, are not always rational, and emotions can influence decisions and perceptions of value. "Human psychology can impact valuation significantly," Prateek observes. "It's essential to be aware of behavioural biases and how they can distort our perception of a company's worth." Valuation is of key importance to the growth of a business and in determining the trajectory it will take on. It is therefore of great importance that valuation be viewed not only from the traditional perspective of numbers but viewing the business from a new lens that charters a new course for the business and delivers on the promise of growth.
The post Valuation is a process – Maser Group founder Prateek Suri says appeared first on The Business & Financial Times.
Read Full Story