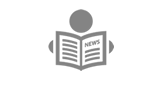 The creation and implementation of strong policies and standards for local sourcing are vital to enable a sustainable raw material base for inward-looking sourcing approach by industries, Managing Director of Fan Milk Ghana, Ziobeieton Yeo, has iterated.
He stated that one of the major cost drivers in the line of sourcing raw materials is the logistical component and not the actual cost of raw materials, specifically the transportation cost and import duties among other charges.
Therefore, most companies in the manufacturing industry have a big concern relating to sourcing raw materials for production from abroad but the lack of strong policies and standardization to back local sourcing remains a challenge, hence the need for the government to collaborate with private sector/ industry to develop guidelines that will give impetus to vibrant raw material base locally.
"We have seen that sourcing raw materials and building a sustainable value chain can only be realised when the private sector and the government come together.  This is because its success depends on good policies and standardizations, protocols, state-of-the-art testing laboratories, and a good local ecosystem of entrepreneurs to transform it from the very raw state to a level that big manufacturers can use," he said.
Furthermore, he added that unfortunately entrepreneurs and small and medium-scale enterprises (SMEs), in the ecosystem that must play the first step in value addition to the raw material base are challenged with issues such as access to finance, standard practice guidelines, and capacity to do the goods in quality and quantity needed by industry.
"So, our advocacy as companies around the local sourcing is based around these issues because it makes economic sense for companies and also for the nation," he added.
The MD made these remarks at the 6th Ghana Industrial Summit & Exhibition, organized by the Association of Ghana Industries (AGI) held at the Accra International Conference Centre.
European Union (EU) Ambassador to Ghana, Irchard Razaaly, on his part, reiterated that localization of value addition is key because without that, by the time a production cycle is done, a lot of the wealth generated might have been lost to foreign economies.
He mentioned that in the area of fruit and vegetable production, the EU is supporting farmers to increase their production capacity and transforming the value chain through improved technology.
"Machinery is an important component of industralisation and value addition. So, to make it easier for businesses to acquire machines, the EU through its trade agreements with Ghana, is implementing deliberate efforts to make them more affordable for businesses in Ghana and the sub-region," he said.
As the world increases its focus on sustainability, it's becoming more and more important for companies to have policies and standards that support sustainable local sourcing. This is especially true for brands that rely on natural resources such as food, textiles, and beauty products.
Impact of Sustainability
The Fan Milk MD emphasized that the greatest impact of ensuring the sustainability of local raw material sourcing is its social impact.
The social impacts of building a sustainable local supply chain include a reduction in carbon footprint by decreasing transportation and shipping emissions, ensuring fair compensation for local suppliers and producers, supporting local economies by prioritising purchases from local suppliers, and enhancing the quality of their products by sourcing from local producers who understand the unique characteristics of the region.
With over 60 percent of the population living out of agriculture, the best that can be done for them is to develop the value chain. "The biggest impact when we can develop our local supply chain ecosystem is social because then we can give a household involved in the production of raw materials a sustainable income," he emphasised
The post Strong policies, standards vital for sustainable local sourcing appeared first on The Business & Financial Times.
Read Full Story