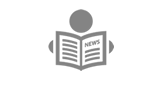 The Appeals Committee of the Ghana Football Association (GFA) has upheld the disqualification of George Afriyie from contesting the GFA presidency in the upcoming elections.
The committee concurred with the Elections Committee's decision that Mr. Afriyie's nomination form did not meet the required criteria.
George Afriyie, a former vice president of the football governing body, was disqualified due to a violation involving one of his subscribers, Victory Warriors FC. The subscriber, Jeffrey Asare, who signed on behalf of Victory Warriors FC as Director, was found not to be a registered signatory of the club, which contravened the GFA Statutes 2019.
Mr. Afriyie appealed the decision on September 8, 2023, citing breaches of "Natural Justice and Fair Hearing" and misinterpretations of GFA regulations.
He also raised concerns about the composition of the Elections Committee during his vetting.
However, the Appeals Committee clarified that the additional person on the committee was an in-house lawyer providing administrative support and not part of the vetting team. The committee also emphasized that the GFA nomination form allows for only five members to support a valid nomination.
In light of these findings, the Appeals Committee has affirmed the decision of the Elections Committee, resulting in the dismissal of George Afriyie's appeal.
"The Committee notes that George Kwasi Afriyie included a sixth Statutory Declaration from another person who had not supported his nomination. This document is irrelevant as it is not from a GFA member indicated on the nomination form as supporting Mr George Kwasi Afriyie.
"We note from the written submission of George Kwasi Afriyie that he is asserting that he provided six members supporting his nomination. This is not true. The only members submitted in support of his nomination are only five.
The post GFA elections: George Afriyie's appeal against disqualification dismissed appeared first on Citinewsroom - Comprehensive News in Ghana.
Read Full Story