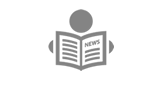 Renowned heart surgeon Professor Kwabena Frimpong-Boateng has identified a lack of transformational leadership in Ghana's political landscape as a key factor contributing to the nation's challenges.
Speaking on "The Point of View" with Bernard Avle on Citi TV, Professor Frimpong-Boateng expressed his concern over the absence of the political will and transformational leadership needed to drive Ghana's development, 66 years after gaining independence.
He acknowledged Ghana's first Prime Minister and president, Kwame Nkrumah, as the country's sole transformational leader adding that the dearth of such leaders in the years following Nkrumah's leadership has contributed to Ghana's current challenges.
"We haven't had any transformational leadership since Kwame Nkrumah," Professor Frimpong-Boateng said, adding "We cannot hide the consequences of corruption, incompetence, and mismanagement, you can hide them but they will appear.
"If after twenty or forty years, we are not making any headway though we haven't had any civil war, drought, or any natural catastrophe and we are in this state, there must be something wrong and it can only be a lack of transformational leadership."
Professor Frimpong-Boateng urged contemporary leaders to reduce the nation's reliance on external assistance and to seek internal solutions to address various challenges.
"We should be able to organise ourselves in such a way that we are able to take care of ourselves. We sometimes need external help but it should not be a permanent feature of our lives."
"We can overthrow him but don't destroy some of the things that he did. Nkrumah set up the Academy of Sciences which became the CSIR and other scientific institutions. These institutions Nkrumah set up were going to do things and the NLC came and destroyed everything and cancelled everything," he further lamented.
The post Ghana has not had any transformational leader since Nkrumah – Frimpong-Boateng appeared first on Citinewsroom - Comprehensive News in Ghana.
Read Full Story