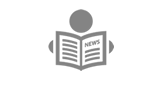 Vice President Dr Mahamudu Bawumia says his main focus is to share his ideas and project the good works of the New Patriotic Party (NPP) government to party stakeholders, as he tours around the country ahead of the party's flagbearership race.
Speaking to NPP delegates in Asutifi in the Ahafo Region, Dr Bawumia said he does not believe in attacking his opponents in an internal contest when the ultimate objective of every member of the NPP is to see the party defeat the National Democratic Congress (NDC) in 2024.
"I don't believe in attacking my opponents and I won't do that because it will be toxic and won't be good for our party," Dr. Bawumia said.
"This is an internal contest to elect our flagbearer, so why should I attack my opponents or say something against our party? I am running a very decent campaign. I am selling my ideas to delegates and I do that with decorum, with humility, with respect and without mentioning anybody's name."
The Vice President also said he has cautioned his campaign team members and spokesperson not to attack anybody, even if he is attacked by any aspirant, in the interest of the party.
"This should be a contest of ideas, not insults. So I have told all my staff not to insult or attack anyone. They should stick to sharing my vision and message to delegates. I have told them that even if I am attacked or insulted, they, should not respond because I am a unifier."
The post NPP primaries: I don't believe in attacking opponents – Bawumia appeared first on Citinewsroom - Comprehensive News in Ghana.
Read Full Story