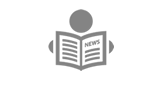 Former Trade Minister and failed presidential aspirant of the New Patriotic Party (NPP), Alan Kyerematen says he is the leader who can guarantee Ghana's economic turnaround.
Alan resigned from the NPP with immediate effect on Monday, September 25, and announced his intention to contest the 2024 polls as an independent candidate.
"I am using this platform to introduce myself to you, the good people of Ghana and humbly seek your support to become the next President of the Republic of Ghana."
"I believe, with unwavering conviction, that I am the only leader who, with unmatched integrity, can guarantee the economic and industrial transformation of Ghana, the restoration of confidence in political leadership, and the unification of an increasingly divided nation," he said.
Mr Kyerematen indicated that his unique selling proposition focuses on "vision, competence, integrity and action."
He said that the country's pervasive employment crisis is gradually becoming a national security threat.
This, he said, was evidenced by the three-day "Occupy Julorbi House" protests organised by the Democracy Hub in Accra.
"Every year over 300,000 graduates from tertiary institutions in Ghana, excluding those from secondary institutions, enter the job market with little or no hope of finding a job. Clearly, public sector employment is not an option, with an already over-bloated public service. This phenomenon of pervasive employment crisis is gradually becoming a national security threat, as evidenced by the recent "Occupy Julorbi House" demonstrations."
"The initial reaction of the Police in manhandling some protestors is not the solution to the problem. What Ghana needs now is CHANGE, which will provide long-lasting solutions to the challenges confronting our country," Mr Kyerematen stated.
The post I'm the only one who can guarantee Ghana's economic transformation – Alan appeared first on Citinewsroom - Comprehensive News in Ghana.
Read Full Story