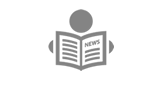 The Member of Parliament (MP) for Mpraeso, Davis Opoku Ansah, has indicated that the over 20 New Patriotic Party MPs who supported Alan Kyerematen in the Special Delegates Conference will not support his movement.
Speaking in an interview on Eyewitness News, he said, "I would not say that political parties do not or will not have differences. There may be differences, I mean factions here and there, people taking sides, forming into a faction and all of that, but the ability to come together in an internal political context shows how strong your party is. And for me, that commitment is there."
"And I know that over 20 MPs who supported Alan Kyerematen have all resolved that we solemnly believe in the NPP, and we are going to follow the NPP and we are going to represent power again. And we are going to work tirelessly to ensure that the NPP wins power again in 2024. None of the MPs that support Alan Kyerematen will follow him in his movement but we wish him well."
Meanwhile, Mr. Opoku, who was a supporter of Mr. Kyerematen, has also abandoned the latter, who resigned from the NPP to contest the 2024 general elections as an independent candidate.
Affectionately called OPK, Mr. Opoku, in a statement, expressed his disappointment over the departure of Mr. Kyerematen from the party, assuring of his unwavering commitment to the NPP and its vision for Ghana.
Mr. Kyerematen, addressing a gathering at the Movenpick Ambassador Hotel on Monday, September 25, announced his resignation from the NPP and also declared his intention to try for the presidency as an independent candidate.
"I have noted with grave dismay the decision of Mr Alan Kwadwo Kyerematen, a man whom I have known for the last 17 years of my political life and had the privilege of working closely with, to resign from our party, the New Patriotic Party (NPP), and contest as an Independent Candidate in the 2024 general elections. The decision is profoundly disappointing. It is a disheartening departure from the principles of party loyalty and unity, which are fundamental to our democratic process."
"The NPP has always thrived on the strength of its agreement and the collective support of its members. I express my unwavering commitment to the New Patriotic Party and its vision for Ghana. With its proven track record of good governance and development, despite the challenges, I firmly believe that our party, the NPP, remains the best choice to lead our nation forward in the 2024 elections and beyond," OPK said in a statement," he stated.
The post Over 20 NPP MPs who supported Alan won't join his movement – Davis Ansah appeared first on Citinewsroom - Comprehensive News in Ghana.
Read Full Story