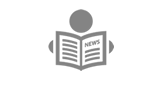 An alleged cable thief has been arrested at the Ichaban water treatment plant in the Western region.
According to a statement issued by the Ghana Water Company Limited (GWCL) on Monday, 17-year-old Baba Salihu was caught at the station last Saturday, September 23, 2023.
"At about 10.00 am on Saturday, a Senior Technical Assistant at the Station, Mr Solomon Kuwornu, doing some rounds, heard an unusual noise in the old laboratory and decided to find out what could be happening there."
"He traced the noise to the laboratory ceiling, thinking it was reptiles which were creating the noise, only to find Salihu lying prostrate on the ceiling to avoid detection."
The GWCL said it came to light that he had already removed all the cables in the walls and was in the process of eliminating those on the ceiling when the noise caught the attention of Mr Kuwornu. He was subsequently arrested and sent to the Inchaban police station.
The Water Company said the Inchaban Water Treatment Plant had since October 2022, been going through difficulties at the hands of cable thieves.
"Thieves have stolen several meters of cables supplying power to critical installations at the Treatment Plant. In October 2022, the cables supplying power to the submersible pump at the intake of the plant were stolen rendering the pump useless. The submersible pump is used during the dry season when the water level in the dam goes down such that water cannot flow by gravity to the treatment plant."
" Due to this cable theft, the Station was unable to engage this special device during the dry season, causing the plant to nearly shut down in March 2023. In July 2023, the entire electric cables in the late Station Manager's bungalow were stolen with the 25mm service cables that draw power from the external pole to the house. All the electrical fittings in the bungalow have also been stolen," the statement stated.
It said that recently, cables at the trainees' quarters were equally removed by these miscreants costing the company huge sums of money to replace them.
Read the full statement from Ghana Water Company Limited here
The post Western region: Alleged cable thief arrested at Inchaban water treatment plant appeared first on Citinewsroom - Comprehensive News in Ghana.
Read Full Story