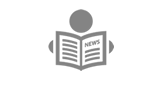 Members of the campaign team of Alan Kyerematen in the Northern Region have declared support for Dr Mahamudu Bawumia, ahead of the New Patriotic Party's National Delegates Conference in November.
This follows the resignation of Alan Kyerematen from the NPP in a widely televised press conference on Monday.
At a press conference in Tamale on Tuesday, Chabite Moses Moye, an administrator of the Alan campaign team in the region, expressed shock at Mr. Kyerematen's decision to quit the New Patriotic Party.
He emphasized that, the campaign team's support for Alan Kyerematen was tied to his affiliation with the NPP and therefore, by cutting ties with the party, the former flagbearer aspirant, has also severed ties with his support base in the region.
The group says following Mr. Kyerematen's resignation, Dr. Mahamudu Bawumia now stands as the best candidate to lead the NPP into the 2024 election, hence their resolve to support him.
"All signs show that the vice president, Dr Mahamudu Bawumia who is also contesting will win. We have to work for the party. We will surely work with him and make sure that he gets the nod and continue to work for NPP to win power in 2024," he stated.
Mr. Chabite stressed the team's continued support of the NPP and that they will not betray the party for Alan's personal agenda.
He bemoaned Alan's failure to compete in the party's contest, blasting him for betraying his loyal supporters.
"We are concerned, former supporters of Alan Kwadwo Kyerematen's presidential candidacy of NPP are here today to express our profound disappointment with Mr Kyerematen. We as individuals have steadfastly believed in Alan within our party. We have diligently supported his campaign and believe in his potential to lead NPP.
However, Alan chose to withdraw from the race without prior notice, citing isolated incidents of violence after our special delegates' conference. This decision has inflicted unnecessary hardship on us because we firmly believe that the grassroots was firmly behind. We were shocked and dismayed when he withdrew from the November presidential election. We can only describe this action as cowardly, and a betrayal of his loyal supporters. Today, we think of the party first, our support for him was rooted in NPP and not as an individual. We were shocked by his resignation from NPP, and some of us were disappointed. We will not betray our party, we remain NPP".
The party during a press conference accepted Mr Kyerematen's decision.
The post Alan campaign team in Northern Region abandons him, declares support for Bawumia appeared first on Citinewsroom - Comprehensive News in Ghana.
Read Full Story