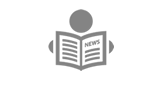 The National Organizer of the governing New Patriotic Party (NPP), Henry Nana Boakye, has debunked Alan Kyerematen's allegations of unfair treatment and bias perpetrated against him by the leadership of the NPP.
Mr. Kyerematen, in his resignation address at the Mövenpick Ambassador Hotel on Monday, September 25, alleged that the NPP's special delegates conference was skewed to favour one specific candidate, whom he failed to mention.
He alleged that the National Council of the party "rejected a petition signed by nine out of the ten aspirants, requesting for the Super Delegates Conference to be held in one location, as well as allowing each Delegate to the Conference to nominate five persons, instead of one, in line with the provisions in the Party's Constitution."
But responding to the allegations in an interview on Eyewitness News on Citi FM, the NPP's National Organizer told Umaru Sanda Amadu that the said petition was thoroughly deliberated upon, and a vote was passed on it.
"There were two things that he mentioned," he said. "He mentioned that nine out of the ten aspirants put together a petition and presented it to the National Council. Article 30 of our Constitution is clear, it is the National Council that has the sole mandate to determine the venue for the conduct of the presidential primaries. In executing this mandate, you are putting before the National Council a petition to vary the 2024 practice to hold the Special Delegates Conference in all the then ten regions and then to have one centre at the party's headquarters. So, if your petition intends to move from that position, then there must be a compelling reason and the National Council invited you, and we had to vote on this particular position and an overwhelming majority of 74 percent of National Council members voted against it."
"If you are a democratic person, you need to understand the processes involved in issuing what we want in a democracy because we have listened to you, you had a fair hearing and the matter was put to a vote and an overwhelming majority voted against it."
The post Nana Boakye debunks unfair treatment allegations raised by Alan Kyerematen appeared first on Citinewsroom - Comprehensive News in Ghana.
Read Full Story