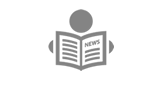 Former Trade Minister, Alan Kyerematen has taken a swipe at Finance Minister, Ken Ofori-Atta for failing to defend the government when the decision was taken to seek a balance of payment support from the International Monetary Fund (IMF).
Mr. Kyerematen who served as Trade Minister says the Finance Minister lacked the capacity to defend the decision after public pronouncements that Ghana will not seek help from the Bretton Wood Institution.
Speaking on a yet-to-be-aired interview on The Point of View on Citi TV, Mr. Kyerematen said he was the first senior government official to come to the aid of the government.
"I was the first person in leadership position who went publicly to defend the position of the IMF. I came out on my own, nobody instructed me to go. I made a solid case. Did you hear the Minister of Finance come to defend? I am talking about the early weeks and months following IMF. I went out publicly to defend it," he stated.
Mr. Kyerematen announced his breakaway from the New Patriotic Party (NPP) on Monday, September 25, 2023.
While addressing Ghanaians on Monday, the former Trade Minister said he has decided to contest the 2024 presidential election as an independent candidate.
"It is abundantly clear to me, that my services and contributions to the Party are not appreciated, and that my continuous stay in the Party will create further tension and division, which is an exact replay of circumstances that led to my decision to resign from the Party in 2008."
"Under the circumstances and given the context provided, I wish to use this platform to announce that I am honourably resigning with immediate effect from the New Patriotic Party to contest for the high office of the President of the Republic of Ghana in the 2024 General Elections, as an Independent Presidential Candidate."
The post Alan jabs Ofori-Atta for not defending govt's IMF deal during initial stage appeared first on Citinewsroom - Comprehensive News in Ghana.
Read Full Story