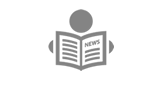 The Food and Drugs Authority (FDA) has issued an immediate recall for all shipments of Beltocin and Vernetocin Injections (Oxytocin 10IU/ML) imported by Hills Pharmacy and Alpha Duo Pharma Ltd, respectively.
Through their quality monitoring efforts, the Authority has identified discrepancies in laboratory analyses for both Beltocin and Vernetocin (Oxytocin) injections at 10IU/ML concentration, with several batches failing to meet the established quality standards.
In light of this, the Authority is formally requesting all healthcare facilities, medical stores, and pharmacies that have any quantities of these medical products in their inventory to promptly cease their administration and arrange for their return to the respective suppliers and importers.
Meanwhile, to enhance effective collaboration between stakeholders in the food and medical products research space, the Chief Executive of the FDA, Dr Delese A. A. Darko has called for stronger partnerships between the Authority and industry players.
Dr Darko made this call at the maiden edition of the FDA's Scientific Forum which was held on Thursday, September 14 in Accra.
Held on the theme "Protecting Public Health and Safety Through Partnerships", the forum brought together the academic community, industry players, sister agencies, research institutions, as well as current and potential collaborators of the FDA to share knowledge for the general advancement of food and medical products' safety, quality and efficacy in Ghana.
The forum also had as part of its objectives to encourage discussions on partnering for success in local vaccine research, development, and production.
"We are in a fast-paced scientific world and as a key player in the field of science in Ghana, our work requires close collaboration between the organization and higher learning institutions and industry players at the forefront of knowledge in research and development. As a regulator, we must regularly engage with such bodies to keep at pace with our field. We put this forum together to provide a platform for active discussions on ensuring the quality and safety of food and medical products through effective collaboration.
"We will need even stronger partnerships for us to fulfil our mandate. Our aim is to strengthen the relationship between us and all the stakeholders whose work impacts food and medical products, so we learn from each other in order to improve the work we do for the benefit of the consumer" Dr Darko remarked.
The post FDA recalls injections imported by Hills and Alpha Duo Pharmacies appeared first on Citinewsroom - Comprehensive News in Ghana.
Read Full Story