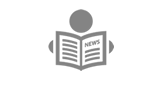 The Volta Regional Minister, Dr. Archibald Yao Letsa, says plans are underway to fix damaged portions of the Ho-Asikuma-Accra stretch.
He also said that the upgrading of Ho township roads will commence soon.
Speaking to the media after reopening the repaired bridge on the Anyirawase-Tsito stretch to motorists, Dr. Letsa said that the deplorable section of the Sokode Gborgame to Anyirawase road was currently being fixed.
"There are efforts," he said. "We are going to do the second phase of the Ho town roads project which has been packaged already and we are also looking at the dual carriage towards Anyirawase and Asikuma. The first sky is doing it from Adomi Bridge towards Asikuma. We are expecting that China Railway will continue the road from Ho."
The Regional Director of the Ghana Highways Authority, Aminu Issakah Abubakar, assured road users of the safety of the bridge despite the short duration of its construction.
He indicated, however, that very heavy trucks cannot use the bridge for now.
"This one we want to make it clear to the public. The first day strength that we got was very high. The third day's strength was very high, but it is not that we've gotten the final strength, but it is a strength that can take some loads but if we have a very heavy load, we will put some restrictions till the laboratory tests give us the confirmation of the actual strength we are expecting. We are expecting 25 megapascal. On day one, we got 10 megapascal. And 24 is supposed to be after 28 days," he noted.
The post Volta Regional Minister assures of plans to fix Ho township roads appeared first on Citinewsroom - Comprehensive News in Ghana.
Read Full Story