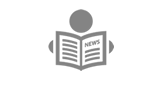 Kanayo O. Kanayo
Renowned Nollywood actor, Kanayo O. Kanayo shared his candid concerns about the importance of preserving Nollywood's reputation as a hub for creativity and talent rather than illicit activities.
In an interview with Afia TV that resonated with industry enthusiasts, he began by addressing concerns about the negative associations sometimes linked to Nollywood. "Nollywood should not be a platform for BBL (bum bum enlargement).
Nollywood should not be a place for people engaging in illegal activities. Nollywood should not be a place where individuals' money is stolen in hotels," he passionately stated.
He further stressed the need for the industry to distance itself from controversies, such as allegations of certain individuals engaging in activities that do not align with Nollywood's core values.
"All these Nollywood-related issues, such as some individuals engaging in gay or lesbian activities, should not be associated with the industry," he emphasized.
Kanayo O. Kanayo underscored Nollywood's role as a platform for nurturing creativity and talent, dispelling the notion that it is a place for novices to learn how to act solely for the allure of fame and wealth. "You are supposed to come to the industry to improve and refine your talent. Many individuals, after hearing that Genevieve [Nnaji] is a millionaire and Omotola [Ekeinde] is a billionaire, borrow wigs and try to deceive themselves by joining the movie industry," he observed.
Dedication and education were focal points in Kanayo's address.
He challenged the idea of people entering Nollywood on a whim, urging them to recognize the commitment required to excel in the profession. "It doesn't really matter if you studied medicine and want to pursue acting. But please, don't do it because you are facing difficulties or your business has stopped thriving," he cautioned.
The post Actor, Kanayo O. Kanayo, Advocates For Integrity In Nollywood appeared first on DailyGuide Network.
Read Full Story