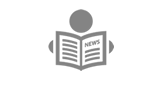 Dr. Ernest Addison
The central bank has announced it will hold the policy rate steady at 30% – the second time it has opted against a rise in more than a year.
The bank has already raised rates three times since November 2022 as it battles to bring inflation under control.
Addressing the media in Accra yesterday, Governor of the Bank of Ghana (BoG), Dr. Ernest Addison, said the continued maintenance of a tight monetary policy stance and relative exchange rate stability have contributed significantly to the disinflation process observed in the year thus far.
"Headline inflation has declined by a cumulative 14.0 percent since the peak of 54.1 percent recorded in December 2022.
"Non-food inflation has also declined sharply by close to 20 percent, broadly reflecting the effectiveness of monetary policy," he said.
He also stated that all core inflation measures, monitored by the central bank are trending downwards, indicating continued easing of underlying inflationary pressures.
In addition, one-year ahead survey-based inflation expectations seem well anchored.
"While the disinflation process has resumed, which should result in a gradual return towards the target band over the medium-term barring unanticipated shocks, rising international crude oil prices and adjustments to utility tariffs remain a risk to the inflation outlook which would have to be managed through monetary policy vigilance," he pointed out.
"Given these considerations, the Committee decided to maintain the policy rate at 30.0 percent," he stressed.
According to him, the Committee further indicated that while the expectation is for continued disinflation, it stands ready to respond appropriately should inflation deviate from these broad expectations.
The governor said the Ghana cedi had remained stable from the beginning of the year to date, except in January when it depreciated sharply on account of the uncertainties at the end of 2022 associated with the launch of the DDEP.
"The Ghana cedi depreciated by 20.6 percent in January 2023, and has remained generally stable since then, with a cumulative depreciation of 2.5 percent between February and September 18, 2023," he disclosed.
He stated that the relative stability in the foreign exchange market reflected improved foreign exchange supply, including IMF flows, Bank of Ghana's Domestic Gold Purchase Programme, and purchases of repatriated export proceeds from mining companies and oil and gas producers, which amounted to US$1.9 billion as at end August 2023.
"Furthermore, the Bank's FX forward auctions for Bulk Oil Distribution Companies have helped remove disorderly conduct in the market and contributed to the exchange rate stability," he asserted.
By Ernest Kofi Adu
The post BoG Maintains Policy Rate At 30% appeared first on DailyGuide Network.
Read Full Story