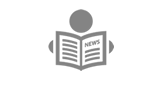 Prof. Mark Tettey speaking at the media launch
The National Cardiothoracic Center (NCTC) has constituted a committee to oversee the establishment of a National Heart Foundation.
The Foundation, when formed, would be the main source of funds mobilisation for the management of heart diseases in the country.
Acting Director of the NCTC, Professor Mark Tettey, who made the announcement at the media launch of the 2023 World Heart Day in Accra indicated that management of heart diseases is expensive and not many Ghanaians could afford it leading to poor outcomes.
"Investigations of heart diseases most often are not affordable for an ordinary Ghanaian. Electrocardiogram (EG) for diagnosis of heart attack and treatment, you need to cough out not less than GH¢40,000. Heart surgery is currently not less than GH¢80,000", he said.
Prof. Tettey further disclosed that one percent of all newborns have structural abnormality of their hearts and will need fixing. "Currently about 21,000 babies are born every year in Ghana meaning 200 babies will need heart surgery which is about $1,400,000", he said.
He, thus, noted that there is the need to come up with a more reliable Foundation that can serve the entire country.
"We cannot afford to behave like the ostrich burring its head as if there is no problem. The burden of congenital heart disease alone to be fixed is huge. The equipment and the consumables that are needed to operate on these children are not affordable for 95% of parents who need these services. As a country we must decide to solve this problem," Prof. Tettey said.
"We are aiming at mobilizing funds so much so that heart surgery and other expensive procedures involved in the management of heart diseases will be free of charge in this country," he added.
He acknowledged that there are already a couple of Heart Foundations helping to sponsor heart surgery in the country and thanked them for their efforts but noted that, "the bigger picture we have ahead of us cannot be sustained by these foundations."
"If we can get at least 2 million workers in Ghana, who are willing to a sacrifice a bottle of coke that's about GH¢ 5 a month, I can assure the country that we can treat heart diseases free of charge in this country. All hospitals that will be engaged in offering advanced heart treatment in the country will be linked to this fund," he said.
National Heart Institute
Prof. Tettey also indicated that in the quest of the center to standardise the management of heart diseases in this country and make it one of the best in the sub-region, it is planning to establish a National Heart Institute to house the latest facilities and equipment for diagnosis, treatment, follow-up care of any heart disease and research.
"We have given ourselves five years to build this Institute.
We don't have the funds, but I believe with the right leadership and strategy and with the support of the government and God being on our side this will happen.
I am using this platform to appeal to companies and philanthropists that can help us in building this great institute to approach us", he appealed.
World Heart Day
World Heart Day is marked September 29 each year to provide an opportunity for the public to educate themselves and adopt a lifestyle that will help nurture a healthy heart.
The theme for this year's World Heart Day is "Use Heart, know Heart"
Activities lined up for the day include free heart screening exercise, and various TV and radio interviews.
Meanwhile, Wilmar Africa presented GH¢100,000 to the NCTC in support of the celebration.
By Jamila Akweley Okertchiri
The post National Cardio Center To Launch Heart Foundation appeared first on DailyGuide Network.
Read Full Story