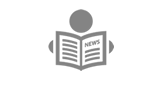 His Worship Stanislaus Amanoipa, presiding Magistrate of the Amasaman District Court, has issued a bench warrant for a self-employed, Francis Annan, who posed as a "Kru" or "toilet man."
The court ordered the arrest of the accused after he failed to appear before it yesterday.
Opoku was charged with conspiracy to commit a crime and defrauding by false pretences.
Mr. Amamoipa was told by the prosecuting officer, Inspector Emmanuel Oteng, that the complainants in the case were Catherine Ashiagbi, an Environmental Health Officer at the Amasaman Municipal Assembly, and Emmanuel Opoku Akowush, a taxi driver.
According to the prosecutor, on April 13, 2023, the accused visited the home of Mr. Akowush at Achiaman and introduced himself as a staff of the Ga West Municipal Assembly, and had been detailed to check the bio-digester toilet constructed by the Assembly.
The accused allegedly told Mr. Akowush that he was charged to carry out maintenance works on the bio-digester toilet.
The court was told that the accused moved to the septic tank, opened it, demanded and collected GH¢250.00 in order for maintenance to be carried out.
Mr. Akowush was not satisfied with the alleged maintenance work performed by the accused, and went to the Ga West Municipal Assembly and made a report to Madam Ashiagbi.
She, therefore, advised Mr. Akowush be on the lookout for the accused.
Insp. Oteng said the next day, April 14, 2023, the accused again visited another person by name Stella Nyarko in her house in the same vicinity and introduced himself as a staff of the Ga West Municipal Assembly.
The accused allegedly introduced himself as part of the team which constructed the bio-digester toilet for Madam Nyarko.
Accordingly, the accused was said to have demanded GH¢250.00 to remove the waste, but was asked to perform that duty another time.
The witness later informed the complainants and the accused was invited to come and remove the waste from the bio-digester toilet.
Immediately he showed up at Madam Nyarko's house he was arrested and taken to the Amasaman Police Station, where he admitted the offence in his cautioned statement.
After investigation, he was charged and arraigned before court.
The case was adjourned to May 3.
The post Court orders arrest of self-acclaimed 'kru" appeared first on The Chronicle News Online.
Read Full Story