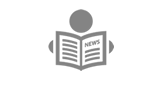 The Founding Members and Patrons of the New Patriotic Party (NPP) in the Ashanti Region have bemoaned what they say is an 'antecedent' that is threatening the credibility and stability of the party.
According to them, they cannot sit unconcerned for the party to be maligned, since it is superior to any single individual.
"We need the credibility of the party, the party remains superior, the party is superior to any flagbearer, so they should engage in civil campaign so that we can 'break the eight' because those people (NDC) have nothing to offer.
"The party was founded on love, honesty, trust and mutual respect. These virtues must be maintained among the rank and file, without any exception," Mr Kofi Obiri Yeboah, the Chairman of the Ashanti regional founding members of the NPP said at a news conference in Kumasi yesterday.
He called on the leaders of the party to bring all candidates who are seeking to lead the NPP and their supporters together to ensure unity.
"They should bring each and everyone on board because they all have messages of goodwill for the party. All of them have a vision to lead Ghana, so we should not cast aspersions and innuendos, which will drive them away from the party. We need everyone to break the eight," he said.
Ahead of the November 4, 2023, the Chairman of the Ashanti regional NPP Founding Members also urged the four remaining presidential candidates to eschew mudslinging and focus on their campaign messages.
The post NPP is superior to any single individual –Founding Members  appeared first on The Chronicle News Online.
Read Full Story