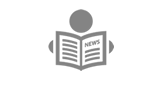 Gospel Artiste, MOG Music has issued a warning to netizens to desist from attacking his opinions online.
The contemporary gospel singer, songwriter, and minister said netizens should be extra careful when dealing with him since he is not the average Gospel Artiste who will not respond to insults online.
"I don't take silly comments likely; you can disagree with my opinion but don't insult me. I'm not the average gospel musician, I will slam back when you jab at me. I'm also human when you push me to the wall I will react"
"I'm from the street, before becoming Christian. I try to control my attitude hence I don't usually respond to such comments but I don't take derogatory comments likely" MOG Music noted.
This came up when the 'Be lifted' crooner received backlash from some online users after a tweet he posted about the just-ended #OccupyJulorbiHouse demonstration generated anger.
In the tweet, MOG mentioned that Ghanaians were partly responsible for the recent economic hardships.
This comment did not sit well with many, leading to various reactions and insults directed at him from online users.
These harsh comments triggered the singer hence his unfriendly response to one online user
In a studio discussion on UTV, the gospel singer explained that everyone is entitled to their opinion, and it's okay to disagree without resorting to insults.
He shared that although he is a Christian, he would not take derogatory remarks from persons who are incapable of having civil discourse.
The post I'll hit back at you when you insult me – MOG Music to netizens appeared first on The Chronicle News Online.
Read Full Story