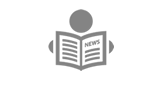 Renowned music producer and sound engineer, Appietus has advised that Ghanaian artistes maintain their style of music instead of swiftly changing over to copy that of others.
When asked why the new song he produced titled 'We Goofed', which features Asenke and Shatta Wale is different from his usual style, the award-winning sound engineer pointed out that he assesses the market before diving in, emphasizing the need to consider whether a musical endeavor would ultimately benefit the country as a whole.
"I can do everything just that when it comes, I study the market: Is it something that is going to help the country? Now, we've gone far since Ghanaian drill is in Grammys. We face only one problem," he noted.
In an interview on TV3, the music producer identified two critical challenges plaguing the music industry, suggesting that Ghana could learn from other countries that are successful in that space.
According to him, "Our system is not functioning the way it has to; our copyright system. When investors put in their money, they don't know how to get it back. In any business, when people want to invest and they see that they can't get their money back, they lose interest. I always say; we don't have to reinvent the wheel. Other countries have the system working all over the world; just look at it and replicate."
Furthermore, Appietus discussed the tendency within Ghana's music scene to constantly shift styles and genres, sometimes at the expense of losing their unique identity and used the platform to emphasize the importance of embracing and preserving one's musical heritage while also evolving by drawing examples from other nations.
"Again, we like to change too much. We let go of our style for others yet it results in arguments. However, the moment they let things go, so do we. If you go to Jamaica, they are still doing dancehall. America is still doing hip-hop but in a modified form. It's still there- they haven't thrown it away. If these people kept throwing what they had away, what would they have?," he indicated in addition to the first problem identified.
Appietus also expressed concerns about the hasty adoption of musical genres without establishing a distinct Ghanaian identity. He mentioned the emergence of "GhanaPiano" and cautioned against haphazardly associating Ghana's name with various musical trends.
"I heard that we now have GhanaPiano. If we don't take care, we'll just put Ghana on anything. We have to have a name that is ours. We had azonto and highlife; we should own it, otherwise we'll come off as students in class that stretch their necks to copy," he advised.
The post Let's stick to our genre of music – Appietus to Ghanaian Musicians appeared first on The Chronicle News Online.
Read Full Story