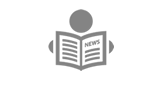 President Emmanuel Macron has said France will withdraw its ambassador and end all military co-operation with Niger following a coup.
"France has decided to withdraw its ambassador. In the next hours our ambassador and several diplomats will return to France," Mr Macron said.
He added that military co-operation was "over" and French troops would leave in "the months to come".
The military junta which seized power in Niger in July welcomed the move.
"This Sunday we celebrate a new step towards the sovereignty of Niger," the junta said, in a statement quoted by AFP news agency.
There are about 1,500 French soldiers in the landlocked West African country helping to fight Islamist militants. The US also has more than 1,000 troops in Niger but these have not been asked to leave.
The decision by Paris follows months of animosity and protests against the French presence in its former colony, with regular demonstrations in the capital Niamey.
The move deals a hammer blow to France's operations against jihadists in the wider Sahel region and Paris' influence there. But Mr Macron said France would "not be held hostage by the putschists," speaking to France's TF1 and France 2 television stations.
Mr Macron said he still regarded ousted Niger President Mohamed Bazoum, currently held prisoner by the coup leaders, as the country's "sole legitimate authority" and had informed him of his decision. He described the deposed president as a "hostage".
Source: bbc.com
The post Niger coup: Macron says France to withdraw troops and ambassador appeared first on The Chronicle News Online.
Read Full Story