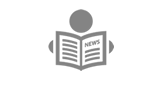 Jay Baba, a fast-rising Ghanaian Artiste domiciled in the USA has donated television sets, satellite dish and refrigerator to the Central Regional Police Command in Cape Coast.
Donating the items on his behalf on Friday September 22, 2023, Jay Baba's family and the Chief Executive of Central Music Awards, Spio Jungo, mentioned that; "Even though he is not currently in Ghana, Jay Baba is one person who is heavy on social responsibility in the country."
"As part of monitoring, the Police need to be abreast with news and other development in the media so the TV sets are to help them in monitoring of events around them. The other items are to help them stay at post and be effective. This is the contribution of Jay Baba to Central Region," Jay Baba's reason for donating the items to the Police Command.
Receiving the items on behalf of the Central Regional Police Command, ACP Charles Kofi Adu expressed gratitude on behalf of the Command and encouraged others to emulate the kind gesture of Jay Baba. He also mentioned that, the items have come in at the right time and assured that they will make the best use of it.
Jay Baba is well known for his 'Bazazzagi' album which won the album/EP of the year award with the masterpiece and also bagged Hiplife Song of the year with 'Zimunda,' a song on the album at the Central Music Awards.
Born Yahaya Alhassan, Jay Baba is known for canvassing support for Ghanaian talents abroad, arguing that; "given the same support that Ghanaian media give the artistes home to that of us abroad, we would have had more talents competing across the world and finally winning the Grammys that we dream of."
The post Jay Baba donates TVs, satellite dish and refrigerator to Central Region Police Headquarters appeared first on The Chronicle News Online.
Read Full Story