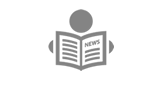 The West African country of Niger is among the world's most deadly for attacks by jihadists. Following a military coup in July, there are fears a decision to order 1,500 French troops in the cou
Adama Zourkaleini Maiga is soft-spoken, but her eyes suggest steely determination.
The single mother-of-two lives in a quiet, middle-class part of Niger's capital Niamey, but is originally from Tillabéry, one of the regions worst-hit by violence.
"My mother's cousin was chief of a village called Téra," she tells me over lunch. "He was assassinated just seven months ago.
"The terrorists were looking for him and when they found out he'd rented a car to flee, they caught up with him and killed him. They slit his throat. It was a real shock for our whole family."
Adama blames France – which has had 1,500 troops in the region to fight Islamist militants – for the failure to contain the violence.
"They can't tell us that the French army was successful," she says. "I don't understand how they can say they're here to help people fight terrorism, and every year the situation gets worse."
Niger was seen as the last Western ally in the Sahel, this semi-arid region which has become the epicentre of jihadi violence. France and the US each station troops in Niger, which is also home to the US's biggest drone base.
Source: bbc.com
The post 'France takes us for idiots' – Inside coup-hit Niger appeared first on The Chronicle News Online.
Read Full Story