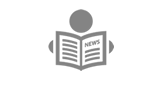 Viktor Sokolov, commander of Russia's Black Sea Fleet in Crimea, has been shown attending a meeting a day after Ukrainian special forces claimed he died in a barrage of missiles.
In video and photographs released by the Russian defence ministry and shown on state television on Tuesday, Sokolov is seen taking part in a video conference with Defence Minister Sergey Shoigu and other top admirals and army chiefs.
Ukraine's special forces said on Monday that Sokolov was killed in the Russian-annexed peninsula along with 33 other officers in a missile attack on the headquarters of Russia's Black Sea Fleet in the port of Sevastopol.
The statement added 105 others were wounded in the strikes.
While the report did not name Sokolov, Anton Gerashchenko, adviser to Ukraine's minister of internal affairs, posted the admiral's name and a photo on social media.
The defence ministry released a statement saying the meeting had taken place earlier in the day. Sokolov appears on screen several times without speaking.
Russia has suffered a string of attacks on the strategically important port of Sevastopol in recent months.
In the video released by the ministry, Shoigu said more than 17,000 Ukrainian soldiers had been killed in September and 2,700 weapons, including seven American Bradley fighting vehicles, were destroyed.
Source: Aljazeera.com
The post Russian Black Sea commander seen in video after Ukraine said it killed him appeared first on The Chronicle News Online.
Read Full Story