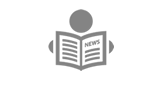 Nelson Mandela's granddaughter Zoleka Mandela has died of cancer at the age of 43, a family spokesperson said in a statement Tuesday.
"Zoleka passed away on the evening of Monday, September 25th, surrounded by friends and family," the statement, shared on her official Instagram account, said.
She documented her battle with cancer on the account. On August 23, she wrote: "What do I tell my children? How do I tell them that this time around, I may not get to live my life as a survivor? How do I tell them everything will be okay when it's not? I'm dying … I don't want to die."
Nelson Mandela's granddaughters Swati Dlamini, Zaziwe Dlamini-Manaway and Dorothy Adjoa Amuah are flanked by producers Graham Swanepoel, left, and Rick Leed.
Nelson Mandela's granddaughters to be featured on TV reality show
The Nelson Mandela Foundation also issued a statement Tuesday, saying it "extends its heartfelt condolences to the Mandela family on the passing of Zoleka Mandela, tragically last night."
"We mourn the loss of a beloved grandchild of Mum Winnie and Madiba and a friend of the Foundation."
The foundation described her as "a tireless activist for Healthcare and justice."
Source: cnn.com
The post Nelson Mandela's granddaughter dies aged 43 appeared first on The Chronicle News Online.
Read Full Story