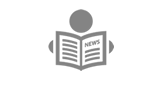 Nigeria's 63rd independence anniversary will be a subdued affair with no foreign leaders invited, the Secretary to the Government of the Federation, George Akume, says.
Akume told reporters in Abuja on Monday that President Bola Tinubu approved a low-key celebration in line with the current economic realities. The theme of the anniversary is "Nigeria @ 63, Renewed Hope for Unity and Prosperity."
"No world leaders have been invited. This celebration is low-key as I said due to the realities on ground. We've not invited foreign leaders. Time would come that we would gather world leaders to celebrate with us. But for now, none," Akume said.
The SGF promised that the administration, which took office in May, was still young and that Nigerians would soon see the implementation of policies and execution of projects.
According to him, Nigerians have fully embraced democracy as the best form of governance, despite political instability and coups in some parts of the West African subregion.
Akume assured the citizens that the government was aware of the economic challenges Nigerians faced since the removal of the fuel subsidy, while also citing the impact of the global economic downturn.
He further explained that the government was working to provide necessary palliatives and was engaging with labour to address areas of concern for the well-being of all Nigerian workers and Nigerians generally.
Credit: channelstv.com
The post President Tinubu opts for low-key 63rd Independence Day celebration appeared first on The Chronicle News Online.
Read Full Story