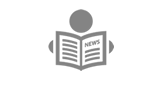 Nana Twumasi Ankrah Gyamfi Bosompem, the Chief of Ahyiayem, Tano North Municipality, Ahafo Region, has petitioned Mr Stephen Asamoah Boateng, the Minister of Chieftaincy Affairs to facilitate the immediate appointment of a Lawyer for the Ahafo Regional House of Chiefs.
In a statement to the Minister and copied the Ghana News Agency, Nana Bosompem, also the Atipemhene of the Yamfo Traditional Area in the Tano North Municipality, bemoaned the absence of a lawyer to oversee the operations of the Judicial Committee of the House.
This, he said, was militating against the advancement of the noble chieftaincy institution and highly detrimental to public interest in the region.
The statement said the appointment of a counsel would position the Judicial Committee to efficiently adjudicate and dispose of all chieftaincy disputes currently pending before the House expeditiously.
It said the lack of a Legal Officer to support the efficient functioning of not only the Judicial Committee, but also other Committees of the House had impeded the general progress of the House since its inauguration.
It appealed to the Minister of Chieftaincy Affairs to prioritise and expedite the appointment of a lawyer to ensure the smooth operation of the House and the resolution and disposal of chieftaincy disputes in a timely manner.
From Benjamin Akoto, Ahyiayem
GNA
The post Chief demands appointment of counsel for Ahafo Regional House of Chiefs   appeared first on The Chronicle News Online.
Read Full Story