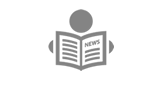 The police have arrested the Uber driver seen in audio tape describing an alleged incident of criminal be­haviour on the part of the police.
In the audio tape that had gone viral, a man who introduced him­self as Dr Patrick Asiedu, claimed that he had been stopped by some police personnel, who planted substances suspected to be narcot­ics in his car and attempted to extort money from him.
The Director of Police Public Affairs, Assistant Commissioner of Police (ACP) Grace Ansah-Ak­rofi, stated in a press statement that the driver was in the custody of police assisting in investiga­tions.
The police said it has been es­tablished that the Uber driver was not a doctor and that the entire story narrated in the audio tape was false and fabricated by him.
The statement said that "The supposed military intervention and the alleged fight between the Police officers and the Military described in the audio tape are a figment of the suspect's imagina­tion.
"Equally false are the vivid de­scriptions of having been taken to the Accra Central and East Legon Police Stations as well as the Nar­cotics Control Commission".
The police said that Asiedu, however, alleged that he had once witnessed a similar incident to what he described in the audio tape, happened to one of his passengers.
Meanwhile, in another audio tape that has come to the atten­tion of the police, the suspect alleged he met with the Inspec­tor-General of Police, Dr George Akufo-Dampare.
"We wish to categorically state that this claim is also false and should be disregarded," it added.
BY ANITA NYARKOYIRENKYI
The post Uber driver arrested over police criminal conduct claim appeared first on Ghanaian Times.
Read Full Story