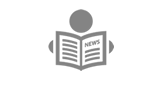 Small and Medium-scale Enterprises (SMEs) have been urged to take advantage of the upcoming Vodafone Business Runway event to bolster their growth and resilience in an ever-evolving marketplace.
Ms Tawa Bolarin, Vodafone Ghana's Director of the Enterprise Business Unit, who made the call at the launch of this year's SME month in Accra yesterday, said, "In today's dynamic business landscape, it's crucial for SMEs to equip themselves with the right tools and knowledge. The Vodafone Business Runway is not just an event; it's an opportunity."
This year's event is themed "Good to Great with Vodafone: Innovate, Comply and Expand".
Industry experts expected to speak at the event include Ama Bawuah, Board Chair of Access Bank, and Charlotte Amankwah, Director of Commercial Business Banking at Ecobank Ghana, and they will speak on the topic "Accessing Sustainable Finance".
Andrew Ackah, CEO of Dentsu Ghana, will share insights on "Building Innovative Brands". Dr Abdallah Ali-Nakyea, Managing Partner at Ali-Nakyea & Associates, will delve into the intricacies of "Navigating the Tax Maze".
"We understand that not everyone can be physically present, but we believe in leaving no one behind. Our hybrid event model ensures that all interested SMEs, regardless of their location, can benefit from the insights shared," Tawa added.
She said, "Beyond the Business Runway, Vodafone Ghana has consistently shown its commitment to the SME sector. As part of the SME Month, the company has rolled out a comprehensive suite of initiatives, including the introduction of 4G connectivity, device financing schemes, and the innovative One Business offering, designed to provide companies with a holistic communication solution."
BY TIMES REPORTER
The post SMEs urged to take advantage of 'Business Runway' event to bolster growth appeared first on Ghanaian Times.
Read Full Story