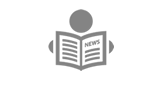 GCB Bank PLC, one of Ghana's largest and leading banks, partnered UK-Ghana Chamber of Commerce for the organisation of a golf tournament at the Achimota Golf Club, as part of its 70th Anniversary celebrations.
Established in 1953 as the Bank of Gold Coast to provide banking services to Ghanaians, GCB Bank PLC, at 70 years old, is widely recognised as an elite banking institution providing unrivalled banking solutions to Ghanaians in all 16 regions through 186 networked branches and 15 agencies.
Emmanuel Odartey Lamptey, GCB Bank's Deputy Managing Director of Operations remarked that there are other activities such as health walks and screening, thought leadership seminars, tree planting and campus activations to mark its 70th Anniversary celebrations.
The golf tournament was its latest event, organised to meet and network with clients and key stakeholders. According to Mr. Lamptey, golf was chosen because of shared qualities between the game and the Bank.
"The game of golf is about resilience and for the past 7 decades, GCB has demonstrated remarkable resilience.
We have been diligently providing banking services through our extensive network of 186 branches and over 340 ATMs across the country. This is further bolstered by our digital channels, all aimed at deepening financial inclusion in Ghana. For our SME businesses and our corporate clients, we have consistently offered a wide range of financial solutions including loan facilities, cash management facilities foreign exchange support, and I must say that what truly differentiates GCB Bank is our commitment to the personal touch. When you interact with us, the experience you get is what sets us apart from the competition", he remarked.
Going forward, Mr. Lamptey assured the Bank's clients of the provision of continued exceptional service.
"Our strength over the years has been the personal experience. Anytime our customers interact with us, either through sales or service interactions, it's the personal touch that we bring to the table. Going forward, our customers can expect more of that. We will deepen our relationship with our customers, seek to proactively understand their needs and provide the right solutions that helps them meet their objectives".
Adjoba Kyiamah, the Executive Director of the UK-Ghana Chamber of Commerce (UKGCC), said UKGCC was pleased to partner GCB in the organisation of the event.
"At the UKGCC, we offer a platform for companies to network and build connections for business growth and success. Sports, and especially golf, which brings people together, is the ideal platform to facilitate this endeavour.
We were, therefore, happy to do this together with GCB Bank PLC, a platinum member of the UKGCC, and support the celebration of a proud Ghanaian institution", she said.
The tournament, which was supported by Enterprise Group LTD., Voltic (GH) LTD., and So Fraiche Media, concluded with an award ceremony for winners in the men's and women's groups, seniors' division, and auxiliary prizes for Longest Drive and Closest to the Pin (Hole 18).
The post GCB Bank PLC headlines golf tournament as part of 70th Anniversary celebrations appeared first on Ghanaian Times.
Read Full Story