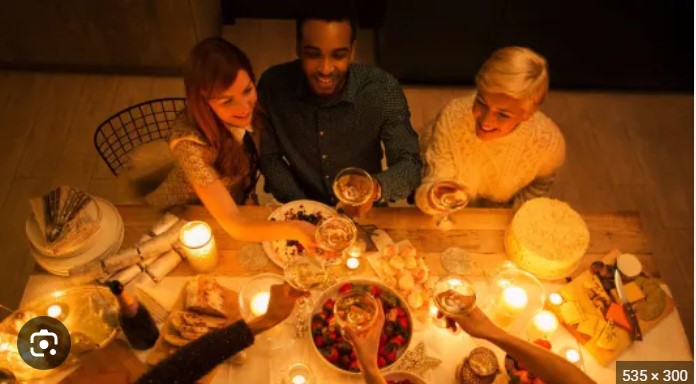 If you're on a date and your date unexpectedly brings friends along, it can be a bit awkward.
It's however important to handle the situation with grace and open communication.
Here's what you can do:
1. Stay Calm and Polite: Maintain your composure and be polite to both your date and their friends.
It's essential not to show frustration or anger, as this can make the situation even more uncomfortable.
2. Clarify the Situation: Politely ask your date why they brought their friends along.
They might have a valid reason, such as needing a ride or wanting a second opinion on the date.
3. Express Your Feelings: Share your feelings and concerns with your date calmly and respectfully.
Let them know how you had originally planned a one-on-one date and that you were looking forward to getting to know them better.
4. Evaluate the Situation: Depending on your date's explanation, you can make a decision about how to proceed.
If the friends are just joining briefly and then leaving, you might choose to go along with it.
However, if it seems like your date intended for the friends to be there the whole time, you can express your discomfort and decide whether you want to continue the date or not.
5. Adapt if Necessary: If you decide to continue the date with the friends present, try to make the best of the situation.
Engage in friendly conversation and include their friends in activities or discussions to ensure everyone feels comfortable.
6. Plan for the Future: If the date doesn't go as expected, consider discussing with your date how you'd like future dates to be handled.
Make your preferences clear to avoid similar situations in the future.
7. Pay for Your Share: If the friends stay for the entire date and order their own food or drinks, it's fair for everyone to pay for their own share.
8. Reflect on Compatibility: After the date, take some time to reflect on whether this situation reflects a fundamental incompatibility with your date's communication style or expectations.
It's important to consider if this is a one-time occurrence or a pattern.
Remember, communication is key in any relationship.
Discussing your feelings and expectations openly can help avoid misunderstandings and ensure a smoother dating experience.
Read Full Story